Creating The Future In The Present – The Feminist Revolution Continues And Must Continue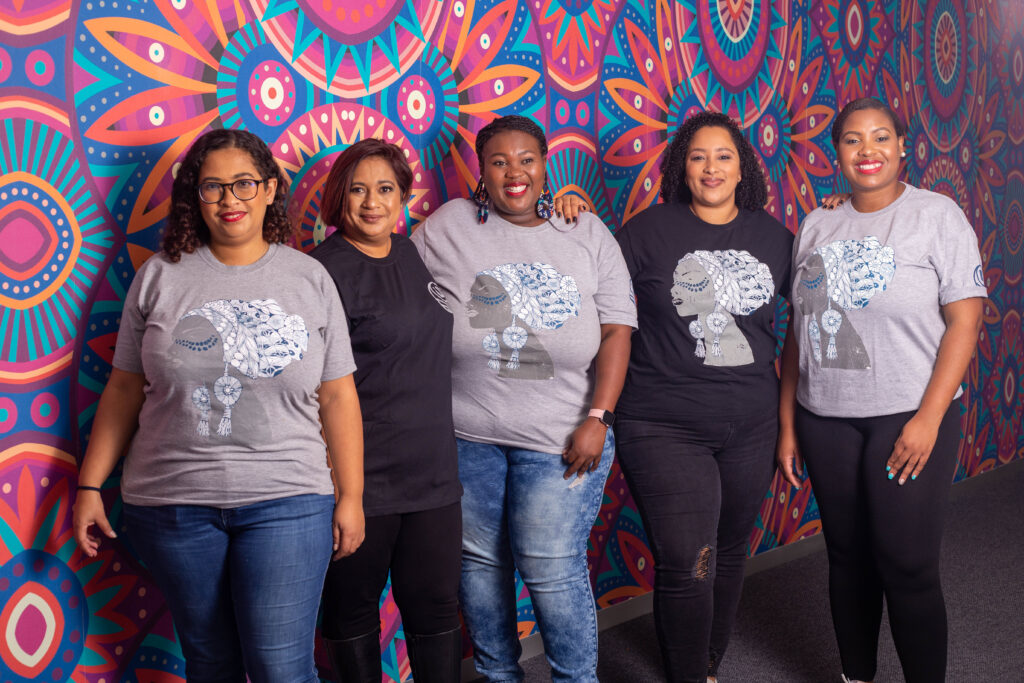 Twenty-seven years ago, South Africa's first democratic elections were held. The promise of a new dawn is one that we will never forget. A new democracy birthed the Constitution of the Republic of South Africa, which was approved by the Constitutional Court in 1996 and took effect in 1997. Our Constitution is one of the most progressive in the world – and women are meant to enjoy freedom in its abundance. The reality of women's lived experiences is that women do not enjoy this freedom.
In fact, violence against women, continues to take place at staggering numbers. Institutions that are meant to protect and offer women safety often shun them when they seek help. All of this confirms our belief that a lot more collective work needs to be done to advance women's rights in SA. As the Women's Legal Centre we understand that women do not live single issue lives or experience single issue struggles, and so our methodology of applying an intersectional approach across five thematic focus areas helps us to advance women's rights more holistically. We are both intentional and unapologetic about identifying as feminist and African during a time when the world grows increasingly smaller, and conservatism is on the increase.
Now more than ever the work of the WLC is of critical importance as we make advances to achieving substantive equality while at the same time needing to protect those advances that have already been made. COVID 19 has highlighted the inequalities across the world in economies, access to health care as well as other socio-economic rights. It has illustrated how our struggles as women are interconnected and that through collective action we can create urgency to develop a post – COVID world that is feminist. Our collective work with social justice organisations in South Africa meant that we were more responsive and better able to meet the needs of women who require services outside of our expertise. Collective work in the international arena meant that through our membership in the International Network on Economic Social and Cultural Rights were able to advocate for the provision of health care and vaccines for those in the global south. Working with women across the Cape Flats in Cape Town, meant that we ensured that they were better able to respond to the needs of women within their communities because they had access to resources and support from the WLC.
As Director of the WLC, my work is also to serve my team, and COVID 19 has taught us that we need to recognise and prioritise our individual as well as collective wellbeing. We recognise that while many in the global North are talking about a post-Covid world or COVID recovery, we in the global South are still faced with the harsh reality of the impact of COVID on our daily lives but also on our economy. We will continue to feel the impact for some time to come and the pressures of everyday life working in a feminist environment means that we need to be proactive. We have been unapologetic about being a pro-vaccination organisation, having staff engage in workshops and discussions, enabling everyone to make informed decisions about their bodies. The establishment of a People's and Culture Committee in the organisation has seen us increasing our mental health and wellness programmes thereby raising awareness around the issues of health and wellbeing, while ensuring that staff feel appreciated and valued for their individual contribution towards the work of the Centre.
We were overjoyed to conclude the 2021 year with a rights affirming feminist judgment from the Constitutional Court in the case of Bwanya vs Master of the High Court Cape Town and Others CCT 241/20. As the WLC we welcomed that the judgment sought to give effect to the values of the Constitution, in that it recognises the continued patriarchal nature of our society which places women in very tenuous power dynamics when negotiating marriage or access to rights in relationships. During 2020 we saw an increase in reporting of domestic violence and in 2021 we worked hard to advocate and ensure that legislative changes were being effected to ensure that women are safe in their homes and have access to recourse where they are experiencing violence and abuse.
This year also saw us arguing the case for the recognition of Muslim marriages before the Constitutional Court. The long road to recognition commenced when the Centre opened its doors in 1998 and we now await judgment from the Constitutional Court. This case illustrates that women's voices are powerful and that we cannot and will not remain silent in the face of adversity. It also solidifies the importance of our work as the WLC and illustrates how we have continued to place women at the centre of the WLC's work since the beginning. We continue to build on this approach as we strengthen the work of Human Rights Defenders in communities across the Cape region in helping them to be more responsive to the needs of women in their communities.
Transformation and change have been a part of the WLC story over the past few years and our need to be more reflective of the women that we serve. At Board level there has been a continued process of exploration and development.
We bid farewell to our previous chairperson during this last year and welcomed the appointment of a host of new Trustees from different backgrounds, skills and expertise. A new Board Chairperson, Thulisile Mhlungu has been elected and her confidence and support for the work of the Centre and its people has already had an impact. We are grateful to the contributions that members of the Board have all made collectively and individually in providing governance support and oversight but also for allowing us all to collectively envisage our future and realise it in the present.
As the WLC, we are looking forward to strengthening the public interest law sector in South Africa, expanding our networks and partnerships, and building towards collective solidarity both in the country, region and internationally.
Seehaam Samaai
Director of the Women's Legal Centre
Read the full Annual Report 2021 here.